Designer's Eye is a series of articles in which I offer a graphic designer's view of the world.
Graphic Approach to Mapmaking
This summer we delivered our daughter to the beautiful campus of University of Notre Dame in South Bend, Indiana. We spent several days walking the campus and began recognizing some of the landmarks: the golden dome of the Administration Building, "Touchdown Jesus" on the Hesburgh library, and Breen-Phillips, our daughter's new home.
When we arrived back in Houston, I spent some time reading from the many Notre Dame publications that had been sent to the house. I came across this very interesting map in a magazine produced by the Student Activities Office. I had never seen a map quite like it. It is not to scale, has no compass rose, but it is still a very useful map—and a very creative map, as well!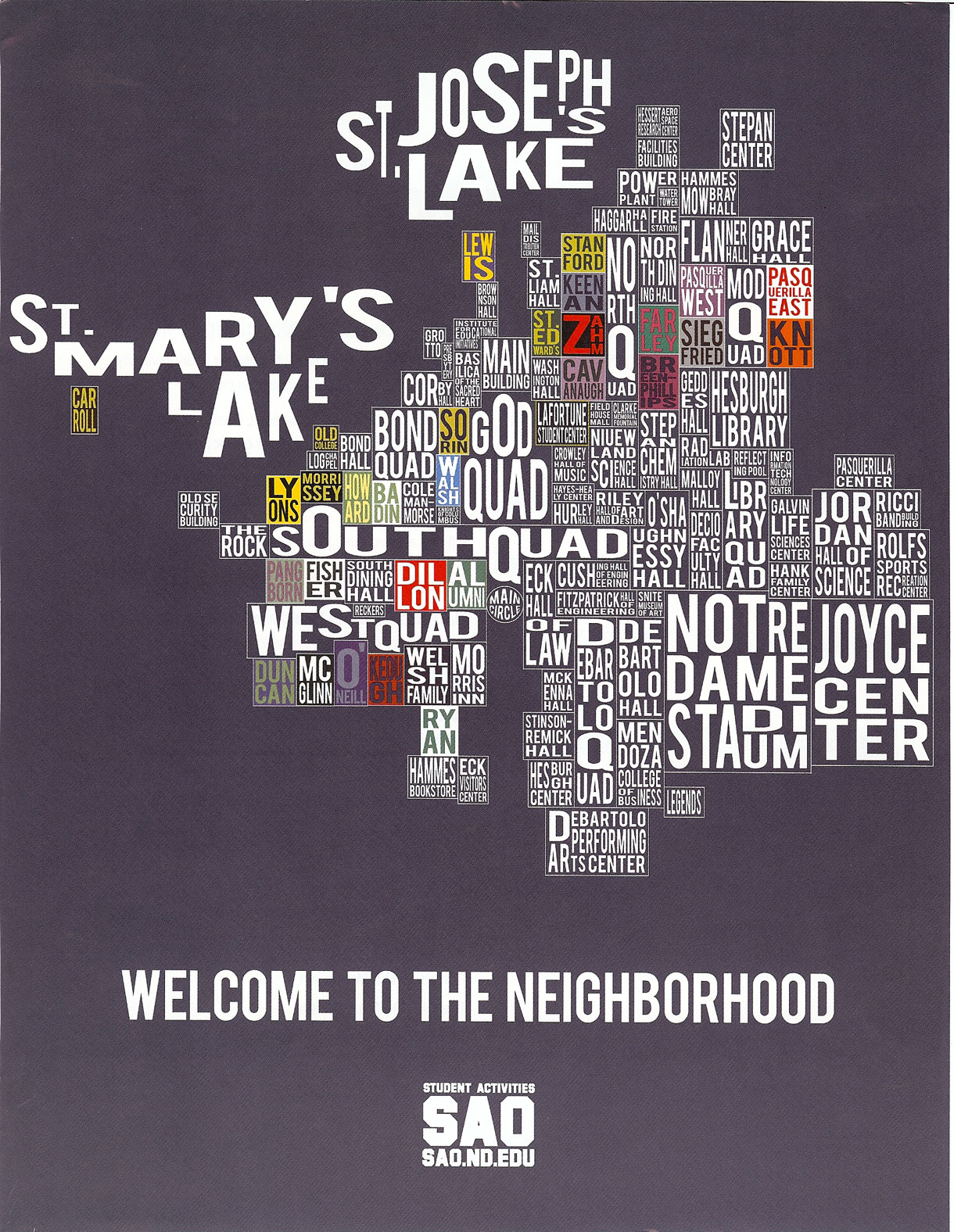 http://anneswansondesign.com/wp3/wp-content/uploads/2014/04/as_banner1-300x111.png
0
0
Anne Swanson
http://anneswansondesign.com/wp3/wp-content/uploads/2014/04/as_banner1-300x111.png
Anne Swanson
2010-09-08 08:44:40
2010-09-08 09:16:17
Notre Dame Map